By Rachel Sircy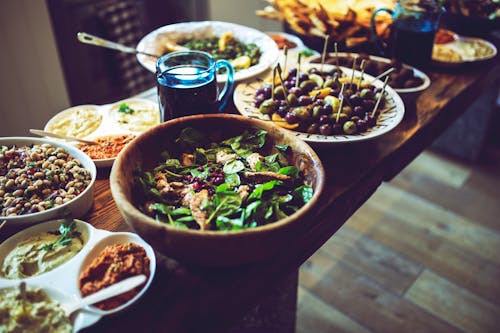 'Tis the season for eating other people's cooking. Unfortunately, eating with family and friends poses special challenges for those with dietary restrictions. There are a few tricks, however, that can make the holiday get-togethers more manageable.
First, talk to the host of the party beforehand!
It's important to make your needs known well ahead of time so your host can coordinate with everyone who may be bringing a dish. It also helps to be as specific as possible. It's tempting to want to avoid imposition, but, believe me, your fellow partygoers will feel worse if they end up making you sick.
Second, always offer to bring a dish or two of your own, so you will have something that you know is safe to eat.
I have often run into well-meaning family members who think they're making something gluten free but end up adding gluten through an ingredient they never thought to check. There is nothing quite as frustrating as standing in front of a table stacked high with delicious food that all happens to be off limits to you. This is especially important for parents whose children have dietary restrictions. It's difficult for adults to people eat off limits food in front of them, imagine the way a child would feel. Make sure you have safe treats for your kids!
Finally, if you absolutely can't bring anything or speak to the host ahead of time, make sure to eat before you go.
The motto of a longtime gluten free eater is, "Never show up hungry!" Make what you'd like to eat at home and show up full, so you're not tempted to grab anything off of the dessert table. I always think it's a good idea to hit up the health food store for some favorite gluten free snacks and bars to keep in my car or purse. I try never to go anywhere without food, especially when I know there will be lots of delicious temptations where I'm going.
Happy holidays and safe eating everyone!